Friday, December 30, 2016
Our house was
beginning to look a lot like Christmas
. K and I spent weeks decorating and organizing the house for the arrival of my parents and sister to spend our first Florida Christmas together until we got the news that my dad was in the hospital. So to make a long story short, only my sister made it to Florida. I was really upset at first but we made the best of it and decided to take a road trip to K's family on Christmas day.
We celebrated early at home on Christmas Eve opening gifts with my mom via FaceTime and cooking a smaller version of Christmas dinner.
I wanted to get that out of the way before backing up a few days when my sister arrived in Orlando. We were all disappointed by the news but decided to make the best of it and planned a few extra things to keep us busy.
Last week Friday we visited the
Pulse Nightclub
memorial site and then went to see the Christmas lights at Wall Street downtown Orlando before heading to the Amway Center to watch the Magic vs Lakers game.
I'm happy to report the Orlando Magic won and my sister had a blast at the game!
On Christmas day, we made our way to Florida's west coast with my sister to spend Christmas with K's extended family.
My MIL absolutely spoiled us with gifts but most of all she spoiled me with 3 gorgeous Pandora charms to add to my small yet growing collection.
We stayed Christmas night at a hotel near the water and woke up to beautiful weather on Monday so we walked around the riverfront before grabbing lunch and making the road trip back home.
On Wednesday night we had tickets to go see Dancing With The Stars live at the new performing arts theater downtown. My cousins drove into town (to take my parents place) and we all went our for some dinner before the show.
We had amazing seats quite close up to the stage and they put on a fantastic show staring Laurie Hernandez the winner of Season 23 (also US women's Olympic gymnast).
It was pretty difficult snapping any quality photos with the fancy lighting and the movement of dancing but I'll share some more of the fun details next week.
To wrap up, it was a far from traditional Christmas this year but it all worked out. My Dad is doing much better and technology helped us stay connected with my mom all weekend long.
Today we are on to another adventure.
Happy Friday and enjoy the weekend!
Friday, December 16, 2016
My birthday week has come and gone in a flash. On Monday we returned from
Islamorada
in the Florida Keys feeling refreshed and ready to take on the work week.
Tuesday was my birthday but it was back to work like any other day with tons of catching up to do all week.
Since all of my birthday celebrations were done over the weekend, we had a quiet night at home. K cooked up a nice dinner - grilled grouper and asparagus - with some wine.
I opened some cards and gifts received in the mail and one very sspecial gift from
Andrea
that literally blew me away!
The package was filled with so much thoughtful, super creative and customized items sent with love from Andrea because she's such a gem!
On Wednesday I shared a
Gift Guide for Her
with some cute gift ideas for birthdays or the holidays.
On Wednesday night I had all intentions of catching up on reading and commenting on blogs and going through my emails to get all caught up. I even had my Nassau Cruise recap 3/4 way done to be posted yesterday but I came home to internet and we were told they couldn't send a tech out to fix the problem until NEXT WEEK TUESDAY! The blogger in me is livid because I use my evenings to focus on blogging and my husband is pretty much screwed since he has a home office and needs the internet to do his job. I think that's bat shit crazy it will take them a week to fix the internet that went out for no apparent reason.
On to brighter things...
On Thursday
Sarita
featured a
Christmas Q&A
featuring
yours truly
where I talked about some of my favorite Christmas traditions and share one of my favorite party pleasers. - the
Holiday Cheese Ball
.
Today is now Friday after a roller-coaster week and I'm now wondering how boring my weekend is going to be without having internet at home. I'm going to need a glass of wine to calm down my lividness. I'm not even sure if lividness is a word but you get my point and I'll leave you with this piece of advice for the weekend...
Enjoy yours!
Wednesday, December 14, 2016
Rose Gold Drusy Gift Set
I love the Drusy collection from Kendra Scott. I own a silvery drusy bracelet but the rose gold pieces are gorgeous.

Orca Chasertini
Who said adults can't have a sippy cup and one that keeps your cocktail cold for hours so you don't feel the need to chug down the drink. Perfect for a holiday gift or stocking stuffer.
So incredibly soft and comfortable for working out, wearing out & about, or just lounging. I can't get enough of these leggings.
CHI Blow Dryer, Flat Iron, and Styling Set
I initially saw this set on Groupon for only about $100 but it was sold out before I decided to purchase it for my sister. Sephora and Ulta have similar gift sets that are perfect for gift-giving.
The set includes:
1" Hello Beautiful Hairstyling Iron
Chi Silk Infusion
Pink thermal mat
Pearlized White Rocket Hair Dryer
Chi 44 Pink Iron Guard Thermal Protection Spray
Hello Beautiful carry all bag with sequin trim
Naomi Double Ring in Rose Gold Drusy
Gorgeous ring to pair with the Kendra Scott necklace above. I've always wanted to try one of these double rings.
Thank you for all the birthday love yesterday and even a few amazing surprises in the mail! I couldn't be more thankful for meeting such amazing ladies. I feel blessed to have crossed paths in your lives via blogging and form true friendship! xo
Friday, December 2, 2016
To twist the quote above slightly...

Everyone in this world deserves love.


The reality is there are so many people in need in our community, in our country, and even more so throughout the world. Many people have hope instilled in them despite being in terrible situations.
I do charity work here and there throughout the year but the holidays is really when I want to put my all into it. It's my favorite time of year and I want others to feel the same joy, to instill more hope and know that someone cares.
These are some of my favorite charities that I've gotten involved with over the years - most are probably local to Central Florida but you can possibly find a chapter in your city or a Charity organization with a similar mission/need.
(titles are clickable)

I'm heading off on a company trip today so I was going to turn comments off because I won't be able to reply but I really want to hear about the charities close to your heart.
Let's make the world a brighter place!

Friday, November 25, 2016
We had a lovely Thanksgiving with family yesterday but unfortunately I'm back to work today. Luckily it's Friday so I'm sure the day will go quickly and the weekend will make her appearance soon. That being said it's time for some favorites and things to be thankful for.
Life Planner
I just bought my
2017 planner
from Target and found they had such a cute selection of planners and stationary this year. I'm one of those that won't remember to do anything without my good old fashioned planner and it doesn't need to be $50+ dollars. A planner is a planner.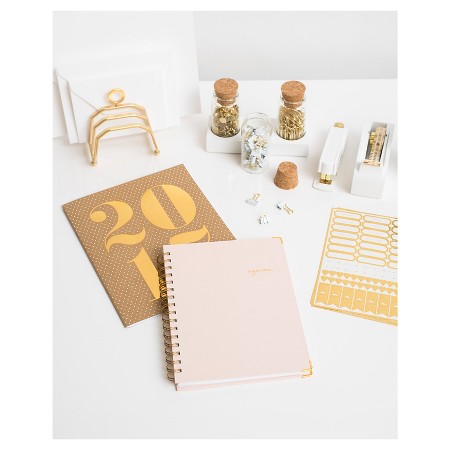 Holiday Cards
I used
Minted
to order our
Business
Holiday cards and I loved the selection of designs they have for all types of customizable and photo holidays cards. I'm hoping I can get some photos of my family of 3 in time to send out cards this year.

Tasty Sips
I tasted one of the most delicious sangria's while visiting St. Augustine last weekend and immediately went on the hunt to find a similar recipe. This
Tropical Pineapple Coconut Sangria
recipe seems to have all the right ingredients to recreate the taste.
Ingredients
4 cups white wine, such as Pinot Grigio or Riesling
2 cups pineapple juice
½ cup coconut rum
1 pineapple, cut into 1" chunks
1 orange, sliced
2 limes (one juiced and one sliced)
2 cups Pineapple Coconut seltzer
My new job is a little bit more traditional from previous employers who had a semi-casual dress code. The one requirement is that our shirts have a collar and these
Express Portofino Blouses
are my favorite and I love that they keep coming out in different colors and patterns.They just went on sale so I snagged 3 new colors for work.
Gratitude
Yesterday I shared a
Throwback Thursday
post about when Lola came into our lives so go check it out if you missed it.
Happy weekend my friends!
Monday, December 14, 2015