We had a lovely Thanksgiving with family yesterday but unfortunately I'm back to work today. Luckily it's Friday so I'm sure the day will go quickly and the weekend will make her appearance soon. That being said it's time for some favorites and things to be thankful for.
Life Planner
I just bought my
2017 planner
from Target and found they had such a cute selection of planners and stationary this year. I'm one of those that won't remember to do anything without my good old fashioned planner and it doesn't need to be $50+ dollars. A planner is a planner.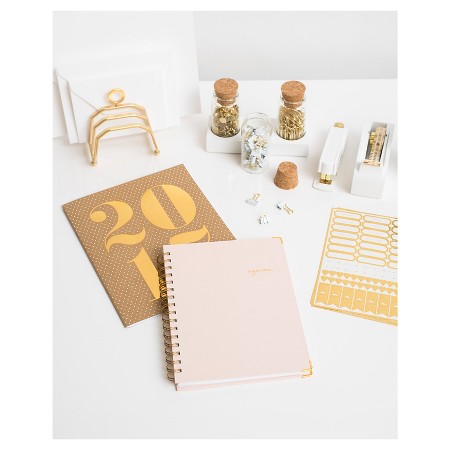 Holiday Cards
I used
Minted
to order our
Business
Holiday cards and I loved the selection of designs they have for all types of customizable and photo holidays cards. I'm hoping I can get some photos of my family of 3 in time to send out cards this year.

Tasty Sips
I tasted one of the most delicious sangria's while visiting St. Augustine last weekend and immediately went on the hunt to find a similar recipe. This
Tropical Pineapple Coconut Sangria
recipe seems to have all the right ingredients to recreate the taste.
Ingredients
4 cups white wine, such as Pinot Grigio or Riesling
2 cups pineapple juice
½ cup coconut rum
1 pineapple, cut into 1" chunks
1 orange, sliced
2 limes (one juiced and one sliced)
2 cups Pineapple Coconut seltzer
My new job is a little bit more traditional from previous employers who had a semi-casual dress code. The one requirement is that our shirts have a collar and these
Express Portofino Blouses
are my favorite and I love that they keep coming out in different colors and patterns.They just went on sale so I snagged 3 new colors for work.
Gratitude
Yesterday I shared a
Throwback Thursday
post about when Lola came into our lives so go check it out if you missed it.
Happy weekend my friends!